The bathroom is one of the most complex rooms in any house.
Sep 21,2023 | Kitchen, Bathroom, Bathtub, Shower Faucet - Wovier
Here, you have a shower, bathtub, sink, toilet, and perhaps even a bidet, along with faucets, storage cabinets, medicine cabinets, mirrors, lighting, fans, towel racks, and heating lamps.
Entering a room like this involves a multitude of tasks; examples are countless.
Such rooms must be clean, well-organized, and highly functional, but that doesn't mean they can't be luxurious.
Below are some of our favorite photos, taken last year, full of imagination and style.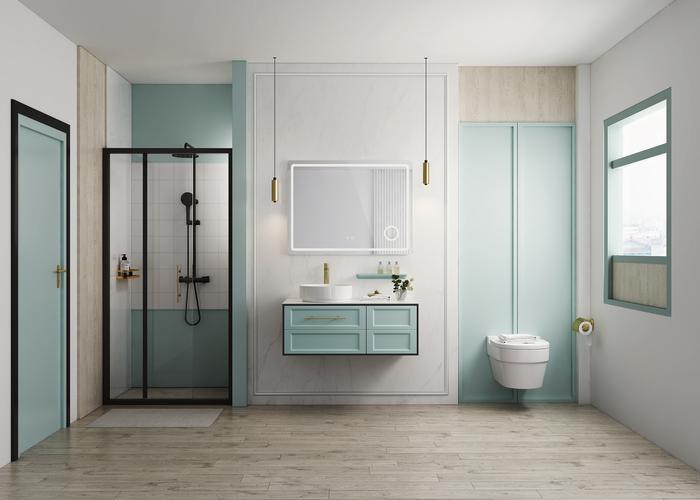 Today, a wealth of creativity is injected into bathrooms, a trend that has completely transformed these once mundane rooms.
Modern bathrooms are typically equipped with televisions, standalone bathtubs, fireplaces, spacious walk-in showers with benches, steam rooms, and even infrared saunas, skylights, antique wardrobes, or captivating loungers.
While some exude soft aqua tones and a cool, tranquil surface, others have a nightclub ambiance, with dark espresso walls and concealed speakers.
Bathrooms, regardless of their size, present a challenge for designers and homeowners alike. Their goal is to meet all the basic requirements while adding a touch of fun and fantasy.
Lighting is a primary focus. Whether or not there is an opportunity to use skylights, many people opt for various light sources from wall sconces, ceiling fixtures, and curtains—all equipped with dimmers.
Experts suggest that when applying makeup or shaving, lighting on both sides of the mirror is best because dual lights illuminate both sides of the face and do not create shadows (or add years) like overhead lighting.
Vanity is another focal point.
Vintage or antique furniture adds a European touch to the bathroom, whether it's a china cabinet, wardrobe, desk, or chest—perhaps with a vessel sink on top. For taller homeowners or anyone tired of bending over while bathing or shaving, higher vanities are a blessing.
Comment