The Unique Feature Of Bathroom Faucet Styles !
Sep 20,2023 | Kitchen, Bathroom, Bathtub, Shower Faucet - Wovier
In the market, you can find many types of bathroom faucets to suit your ideal bathroom design. Many modern faucet designs are creative, with a portion of the faucet's top left open, allowing water to flow out like a waterfall. Some have tiny lights along the open edges. Vintage, Victorian, and Art Deco-style bathroom faucets are also quite popular.
For example, a romantic old-fashioned bathroom with a clawfoot bathtub paired with a vintage or Victorian-style sink faucet might look great. A more modern and creative bathroom faucet may not be suitable or match the clawfoot bathtub. Eclectic decor often depends on other details of the bathroom design, such as wall and floor decor.
Art Deco-style bathrooms are filled with elegant touches, perhaps with brushed nickel fixtures with large handles. Mirrors or mirrored tiles are also part of the Art Deco look. An elegant vessel-shaped clear glass bowl can complete the Art Deco look.
These high-arc bathroom faucets, designed tall and prominent, seamlessly combine elegance with dramatic flair. The spout forms a deep curve. For example, gooseneck sink faucets are typical high-arc faucets (Wovier W-US-834700 Bathroom Sink Faucet). High-arc faucets also go by another nickname - high-neck style. These types of bathroom faucets may be suitable for deep sinks and bowl-shaped sinks (Wovier W-US-820300 Bathroom Sink Faucet).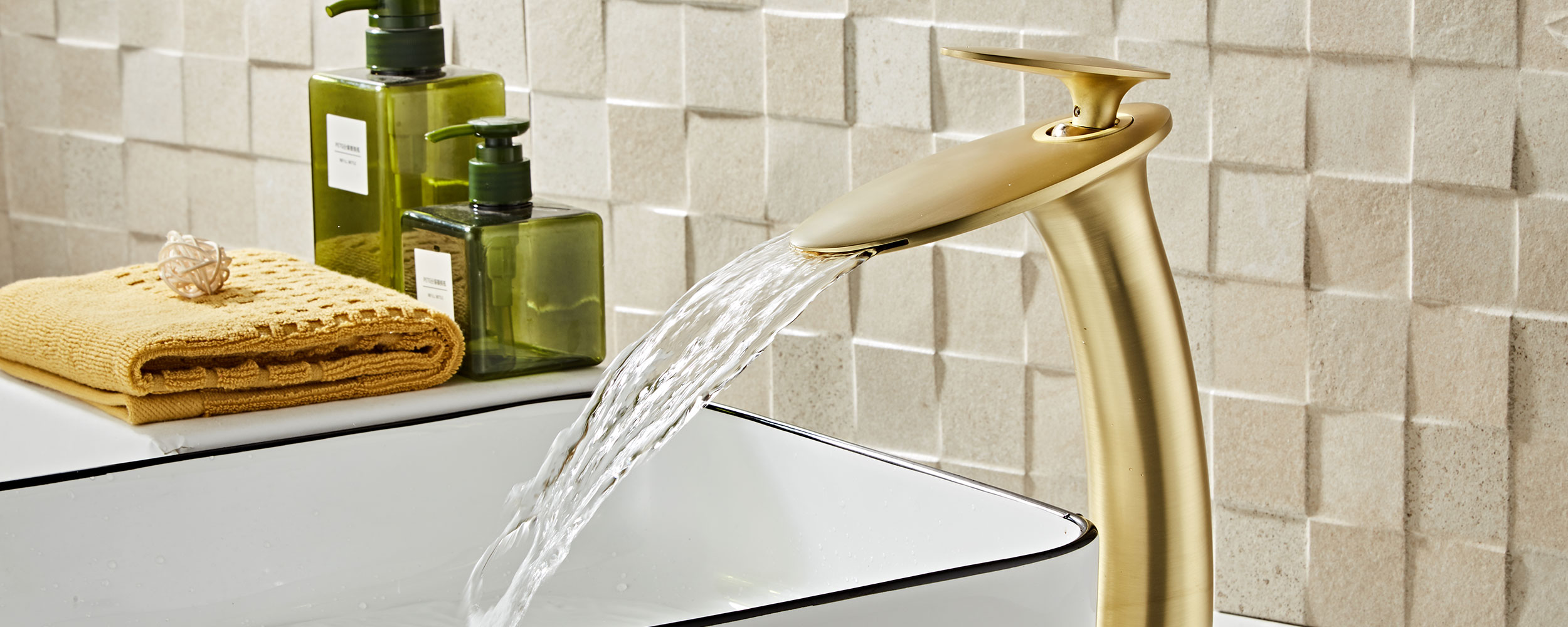 Open-top bathroom faucet styles with a waterfall effect typically pair well with Asian-style bathrooms, such as Zen-themed bathrooms. Most young buyers prefer natural elements like wood, bamboo, and stone that can complete an organic look. Watercolor shades like green can add a soothing look to complement this style.
Ultra-modern bathrooms have clean lines and open-top bathroom faucet styles with plenty of metal fixtures, creating a stunning appearance. You can also find unique modern faucet shapes in the market, such as blade-like designs. Blade-style faucets are rectangular, flat metal pieces mounted on the wall. They look like razor blades with water flowing through the center.
Comment