The Benefits of a Single-Handle Kitchen Faucet!
Nov 12,2023 | Kitchen, Bathroom, Bathtub, Shower Faucet - Wovier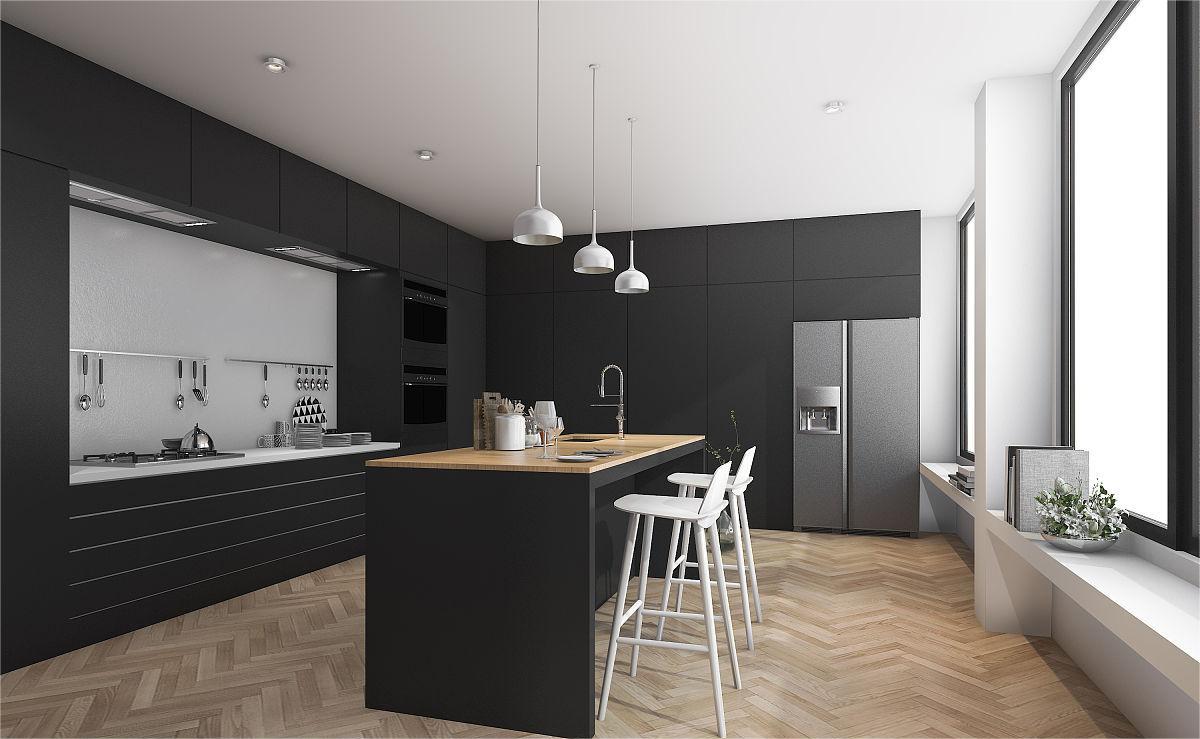 Single-handle kitchen faucets are more common in today's households than their double-handle counterparts, and this comes as no surprise given changing design preferences. Single-handle faucets come in various styles, including those with side sprayers, pull-down or pull-out nozzles. In addition to the different types, homeowners can benefit from the following advantages of single-handle faucets:

Ease of Use: Single-handle kitchen faucets are incredibly easy to use. Users simply need to pull the handle up or down to start the water flow. This is much more efficient than the typically required twisting action of double-handle types. Many homeowners equate the convenience of single handles to touchless faucets.

Multi-Tasking: Even if you have something in your other hand, a single-handle faucet allows you to operate the water flow. This quick switching function is particularly valuable in a busy kitchen. If you enjoy cooking, a single-handle faucet is the top choice. In fact, many professional chefs' kitchens are equipped with single-handle faucets.

Different Designs: Most single-handle faucets are designed for modern environments. They tend to have longer spouts, a stylish appearance, and are often made of stainless steel. However, there are different designs and colors available to match your preferences. With the right choice, you can seamlessly integrate a single-handle faucet into a traditional or mid-century styled kitchen.

Easy Installation: In fact, installing a single-handle faucet doesn't require professional assistance. It's a very basic system that can be set up in a matter of minutes. Simply screw the faucet into the designated location and test it to ensure proper operation. If there are signs of dripping, remember to make adjustments.

Water Flow Control: People who purchase single-handle faucets find it easy to change the water flow simply by adjusting the handle. If they need only a small amount of water, they can move the handle a few centimeters, or if they require the maximum water flow, they can move the handle to the full position.

Ease of Maintenance: Once a single-handle faucet starts to drip, maintenance is straightforward. This is because there's only one handle, meaning the problem can be addressed directly. Double-handle faucets can pose issues, as if one handle becomes loose, it can result in a leaking sink, necessitating a new installation, even if the other handle is still intact.

Single-handle faucets are currently available in a variety of offline and online hardware stores. However, please note that different brands offer products of varying quality levels. It's advisable to read reviews about the product before making a purchase to ensure quality. Also, not all faucets are suitable for your sink, so it's a good idea to consult a plumber for their advice before placing an order.
Comment